Best Movies to Watch for Learning Chinese
Rainy days are always a good time to stay at home and watch a movie. Why not kill two birds with one stone and learn Chinese while you are watching the movie!
More than just entertainment, watching Chinese movies is a great way to learn Chinese. Movies expose you to a more natural language environment, so you can hear authentic vocabulary and slang, but it can be so difficult to find the right movie. 
In our series "Watch Movies and Learn Chinese," we have curated the best Chinese movies that showcase the country. Through these movies, you can learn about topics such as the Chinese New Year travel rush, Chinese cuisine, China's economy, and dating in China. Not only are these movies highly acclaimed in China, but the dialogue is relatively easy to understand, making them suitable for students studying Chinese. Most of the movies can also be found on YouTube.
Here are our most popular movie reviews! Let's watch movies and learn Chinese together!
A Movie About Chinese National Treasures
With simple dialogues and a lighthearted story, "CZ12" is a relaxing kung fu comedy film. Not only is it Jackie Chan's final action movie, it is also a great choice for Chinese learners.

"作为成龙的第101部电影,《十二生肖》跟其他成龙电影一样,有巧妙的动作设计、幽默的台词,让观众看得痛快。但跟其他成龙电影不同的是,这是成龙最后一部动作电影。不难想象,成龙对这部电影的重视。他不仅担任了电影的导演、编剧和主演,还带着演员们跑遍全球去拍这部电影。"

Translation: "As Jackie Chan's 101st movie, "CZ12", like other Jackie Chan movies, has ingenious action design and humorous lines that delight viewers. But unlike other Jackie Chan movies, this is Jackie Chan's last action movie. It is not difficult to imagine the importance that Jackie Chan attached to this movie. He not only directed, wrote, and starred in the movie but also took the cast around the world to film the movie."
A Movie About Chinese Youth
This movie is about young love and China's fiercely competitive college entrance examination.
"《青春派》是一部生动表现中国高考的电影。在了解中国高中生的真实生活以后,也许你会有更全面的理解,顺便也可以学习一些汉语词汇。"
Translation: "'Young Style' is a movie that vividly depicts China's college entrance examination. After learning about the real lives of Chinese high school students, you may have a more comprehensive understanding, and you can learn some Chinese vocabulary along the way."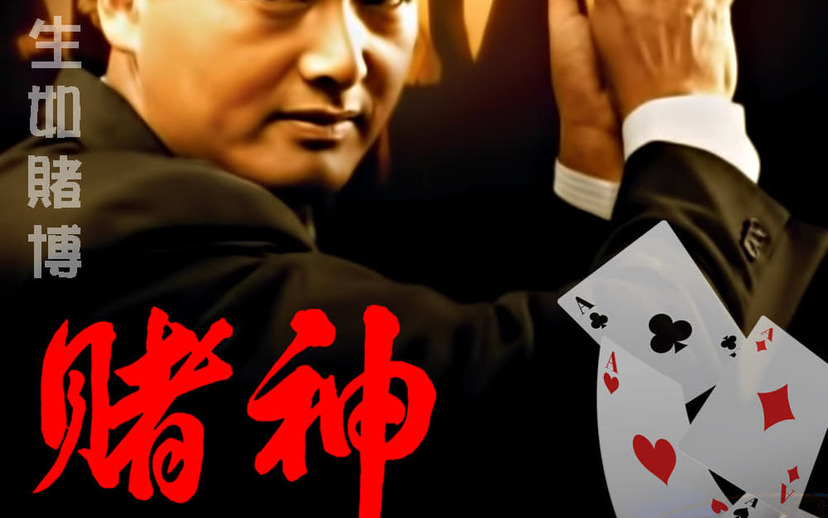 China's Top Gambling Movie
Wong Jing, a director from Hong Kong, created this masterpiece about a master gambler. "God of Gamblers" was shot in record time without losing any quality. 
"在日本东京的一次赌局后,他接受了一位朋友的请求,回香港跟狡猾的新加坡赌王进行一场对决。就在这时,命运与这位幸运儿开起了玩笑……"
Translation: "After a gambling session in Tokyo, Japan, he accepts a friend's invitation to return to Hong Kong and battle a cunning Singaporean gambling king. At that moment, fate begins to play jokes on this lucky man…"
American Dreams in China: « 中国合伙人 »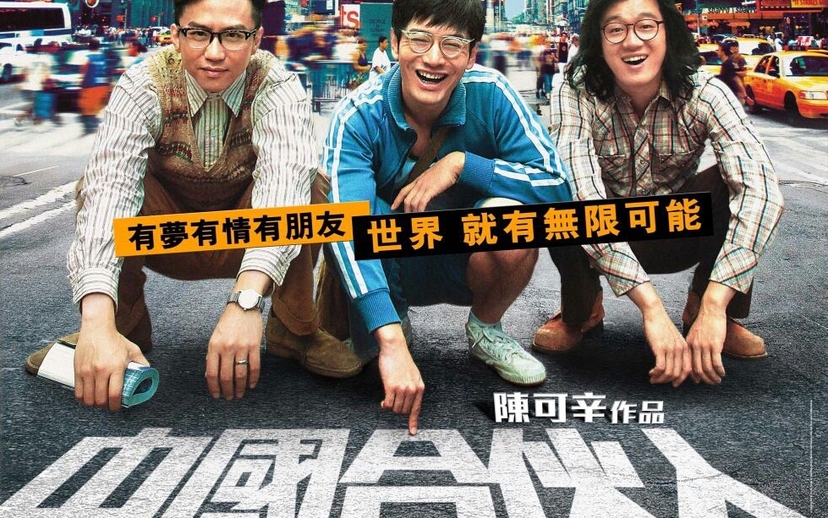 A Movie About Chinese Entrepreneurship
This popular movie captures the young Chinese entrepreneurial spirit after the county's Reform and Opening-up.
"'梦想是什么?梦想就是一种让你感到坚持就是幸福的东西。"电影《中国合伙人》中主角成东青这样说,这句话也是中国九十年代经济腾飞的缩影。"
Translation: "What is a dream? A dream is something that makes you happy just to keep pursuing."This is what Cheng Dongqing, the protagonist in the movie "American Dreams in China", says. This phrase also epitomizes China's economic boom in the 1990s."
Raise the Red Lantern: « 大红灯笼高高挂 »
A Film About the System of Concubinage
This acclaimed film, directed by Zhang Yimou, tells the story of a young woman who becomes a concubine of a wealthy man during the 1920s.
"这听起来是一个令人心碎的故事,实际也的确如此。导演对女性充满了同情,因此在整部电影里,大部分场景都是暗的,但却充满了一种古典的东方美。女主角在不断走向她命运的过程中,展现出了不同的美。作为张艺谋导演最出色的作品之一,电影里的故事和摄影之美都不容错过。"
Translation: "This sounds like a heartbreaking story, and in reality, it truly is. The director is full of compassion towards women, and therefore in the entire film, most of the scenes are gloomy but are full of a type of ancient oriental beauty. In the process of the female protagonist heading toward her fate, different types of beauty are revealed. As one of director Zhang Yimou's most remarkable works, you must not miss the beauty of the story and cinematography in this film."
A Dark Horse Movie
"Ne Zha", a 2019 animated movie that tells the story of a mischievous demon child, was a surprise box office hit.
"2019年的夏天,全中国的观众都被一个丑丑的三岁小孩迷住了,甚至出现了全家人反复去电影院观看的奇观。时至今日,这部电影的票房仍然高居中国电影票房总排行榜第三位。作为一部动画片,不得不说是个奇迹。这部神奇的动画片叫做《哪吒之魔童降世》。"
Translation: "During the summer of 2019, viewers across China were mesmerized by an ugly three-year-old child. There were even entire families who went to movie theaters again and again to watch. To this day, this movie still ranks third in China's overall box office chart. As an animated movie, it must be said that this is a miracle. This magical animated movie is called 'Ne Zha.'"
Dying to Survive: « 我不是药神 »
A Different Type of Film About Cancer
"Dying to Survive" reflects on the struggles of Chinese patients in accessing affordable medication.
"生活中总有痛苦,法律和制度也总有需要完善的地方,但只要人对生命的渴望还在,困难就总会被解决。或许,这就是《我不是药神》让观众流泪后又倍受鼓舞的原因,也是一部好电影应该有的模样。"
Translation: "In life, there is bound to be suffering, and laws and systems are bound to have imperfections, but as long as you still have hope in life, you can always find a way to resolve difficulties. Perhaps this is the reason why "Dying to Survive" made audiences cry and was so well received. This is what a good film should look like."
A Movie About Disability and Love
"Blind Massage" is a story about the love, desires, and frustrations of a group of blind masseurs.
"对于大部分人来说,残疾人的生活都是陌生的,在中国也不例外。在汉语中眼睛看不见的人被称为盲人,他们独自生活都很艰难,何况去找一份工作。因此这些盲人大部分都从事推拿工作。按摩院就成了盲人们的小社会。《推拿》将镜头对准了他们,给观众讲述了盲人们的爱与恨。"
Translation: "Most people are unfamiliar with the lives of disabled people, and China is no different. In Chinese, people who cannot see are called "mángrén". It is difficult for them to live independently, let alone find a job. Therefore, most of these blind people work as tuī ná practitioners. Massage parlors have therefore become small communities for blind people. "Blind Massage" points the camera at them and tells the audience about the love and hate of blind people."
Eat Drink Man Woman: « 饮食男女 »
A Movie About Chinese Food Culture
"Eat Drink Man Woman" is a delicious comedy about food and family tensions set in Taipei.
"作为一个顶级厨师,老朱却丧失了味觉,但这也只是他大把空闲时间里要面临的问题之一。和女儿们的生活冲突,如何处理各自情感,人生的矛盾一个接一个。面对着一地鸡毛的退休生活,老朱说:"人生不能像做菜,把所有材料都准备好了才下锅。"他们将如何面对彼此,又能否彼此理解呢?"
Translation: "As a top chef, Chu has lost his sense of taste. But this is just one of the problems he faces in his large amount of free time. Conflicts with his daughters, how to deal with each others' emotions, and the continuous contradictions in life. Facing a mundane retirement, Chu says, "Life can't be like cooking, waiting to put all the ingredients into the pot only after they are prepared." How will they face each other, and can they learn to understand each other?"
A Movie About a White Lie
A masterful semi-autobiographical family drama written and directed by Lulu Wang, "The Farewell" tells the story of a grandmother who doesn't know she is dying.
"假设你的奶奶不幸被诊断为癌症,时间不多了,这个时候你会怎么办?跟她说实话,实现她最后的愿望,还是骗她让她一无所知地活下去呢?《别告诉她》就讲述了这样一个故事。在华人家庭里,他们会如何选择呢?"
Translation: "Suppose your grandma was unfortunately diagnosed with cancer and didn't have much time left. In this situation, what would you do? Tell her the truth and fulfill her last wishes, or deceive her, so she lives on without knowing? "The Farewell" tells such a story. In a Chinese family, how will they choose?"